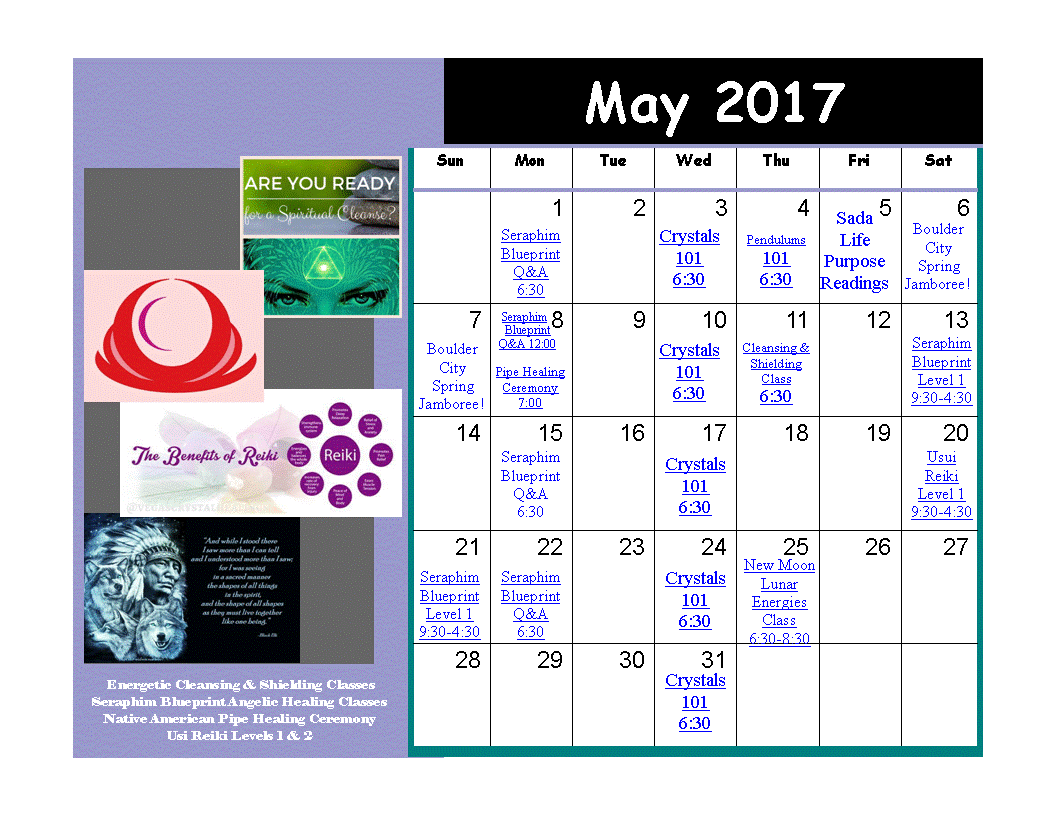 There is a lot going on in May. Keep an eye on the calendar – new classes are being added frequently. Up this week is the Seraphim Blueprint Question and Answer session Monday 5/1/17 at 6:30. You can reserve your seat by clicking here.
Crystals 101 has a new kick that has really been a hit! The crystal of the week is now associated with planet activities. After learning more about the crystal of the week, Curt does a meditation. This week, Mercury goes direct (YAY!) on 5/3/17 and is associated with Labradorite. Curt will be doing a Mercury Planetary Wash to help with this transition. Come and experience what others are raving about! Here is a text (used with permission) that I received after the Pluto Planetary Wash last week, "Sooooo…when I turned my light off to go to sleep last night, I closed my eyes and repeated my mantra from the Pluto wash which was 'I am light, I am love, I am happiness.' And I kid you not, after a few minutes I felt a hard tap on my skin right in the middle of my forehead! Small detail but how cool it that! Just went to sleep after that." I would say that is VERY cool! Come experience the Mercury Planetary Wash with Crystals 101 this Wednesday at 6:30pm.
Pendulums 101 is coming up this Thursday. If you have not attended this class, it is an introduction to a pendulum. It is good for everyone including those that have used a pendulum before. You are taught the "how" and "why" a pendulum works. It includes suggestions for getting accurate answers and explains the history as well as the parts of a pendulum. The class also includes a pendulum. Come check out the class this Thursday at 6:30!
Please note Vegas Crystal Healings & More will be closed Saturday 5/6/17 for the Boulder City Spring Jamboree. Come see us there!