I had a customer come in this week to purchase a pendulum. When I invited her to attend this Saturday, she made it clear psychics were not the best option for her. We had a great conversation and I told her I completely understand. Let me explain.
When I lived in Texas, I stopped one day out of desperation for answers and saw a psychic. You know the kind – big signs out front that said, "PSYCHIC" with all the mystical symbols and flashing lights that also advertise palm readings and promises to tell you everything you need to know. That is a day I have regretted for many years. I got ripped off for a LOT of money for many months down the road after that. You know the drill…$200 just for a reading…$600 to burn a candle for you…$250 to say a prayer for you…and it keeps on going and going and going. Since then, I cringe at the word "psychic". I guess I was lucky in a way though. My payments to her for all the things she did for me were only in the thousands. Where I was not so lucky was that she put a curse on me locking me with my ex husband – at my request. Now figure that one out! That curse took years to break and I finally just finished getting all the cords she attached removed. BAD deal!
Well, the customer I was telling you about? She was not so lucky. Her totals went into the hundreds of thousands. WOAH! STOP! I thought I had it bad. Well, when you think that, always remember there is someone that has had it worse. I felt so bad for her! I have had several of my clients come to me concerned because someone was wanting to charge them $200 just to have a Chakra Balance. Yes…it is one of those psychics and after that, they needed another $200-$600 to get a complete balance. What? They charged $200 and the chakras weren't balanced after the session? Oh! And they need more money because you have cords that need cut? WOAH! STOP! My fees are less than that for 3 sessions and your chakras will be open after each session.
One of my regular clients even had their chakras balanced on a Tuesday. The lady did a ritual with incense, candles, etc over her Sacral Chakra but did nothing for her other chakras. HELLO! Say what? Sheesh! By the time my client came to me on Friday, her Sacral Chakra was already blocked again. Now why is that? Well…let's see…the heart was still blocked? DUH! We'll cover more about that in another blog post.
There are several things people need to know about what we do at Vegas Crystal Healings & More. We do Chakra Balancing and Reiki. That is our business. We also carry crystals, candles, specialty oils and other cool gifts in the retail store but the primary "why" behind the business is to help people heal with Source Energy White Light for the highest good of all. That's the bottom line. All prices are posted and first sessions even come with a discount which you can check out here.
We do not do psychic readings – this Saturday is a special event where it is safe. Again, all prices are posted and no one will contact you unless you want to get on our email list by request. You can rest assured that I have sought long and hard for quality people to do special events. The best part about it all was that in all my searching, each of them was brought directly to me. I didn't have to search for them afterall. Each one of them have special talents and gifts of their own. Each one is different. With that said, understand that this is a special event where I trust the healers coming in to help you. It is a safe place and a safe event.
The New Year only comes around once per year. This is an excellent opportunity to see what's in store for you in 2017. This time, Vegas Crystal Healings & More is offering several different options. One thing is for certain – these are all people that can be trusted and none of them will contact you after your session. This is a time and a place where you are safe and can get the answers you are looking for. Whether it be with Melisa who works specifically with Doreen Virtue Oracle cards or Denise who does Angelic Healings or MaryAnn who specializes in Numerology. Let's take a closer look at each of them.
Melisa Pender
Melisa Pender is an Angel Card Reader and is able to connect with spiritual guides, elementals, ancestors and angels for inner and ancient wisdom. She works with Doreen Virtue Oracle Cards and works with you for your Life Purpose, clarity about soul mate relationships, healing from the past relationships and attracting more love into your life. She also works Archangel Raphael giving health and healing readings or to awaken your own healing abilities. Gotta love it!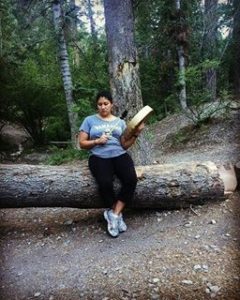 Denise Bruchman
Denise comes to us from the Pacific Northwest. She is a Certified Angelic Healer, Certified Medium and has been a Reiki Master since 1999. Her healings are truly angelic and powerful. Denise has been with us for several events such as the Ask The Experts panel discussion group and the Full Moon Ceremony in December, 2016. Her expertise has been such a blessing and we all have things we can learn from her. Denise will also be teaching Reiki Level 1 on January 28, 2017 $100 and Reiki Level 2 on February 4th $150 at Vegas Crystal Healings & More. Call 702-573-6026 for more information. This will help prepare people for Reiki shares to begin in February, 2017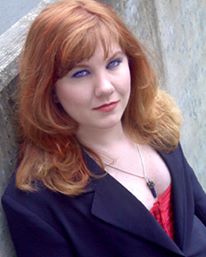 MaryAnn McCambridge
MaryAnn has been with us for several special events as well as every special event Saturday since we started doing this last October for Halloween. She offers numerology as well as psychic medium readings. At one point in her career, she was the 2nd highest paid psychic in Las Vegas. She is now retired and enjoys coming to Vegas Crystal Healings and More to help with special events. We love having her with us!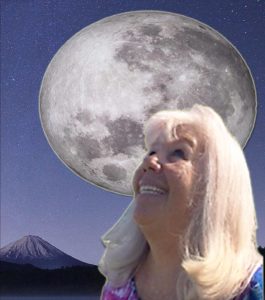 I hope you'll join us. It's all high vibrations, love and fun. See you soon!